PRESS RELEASE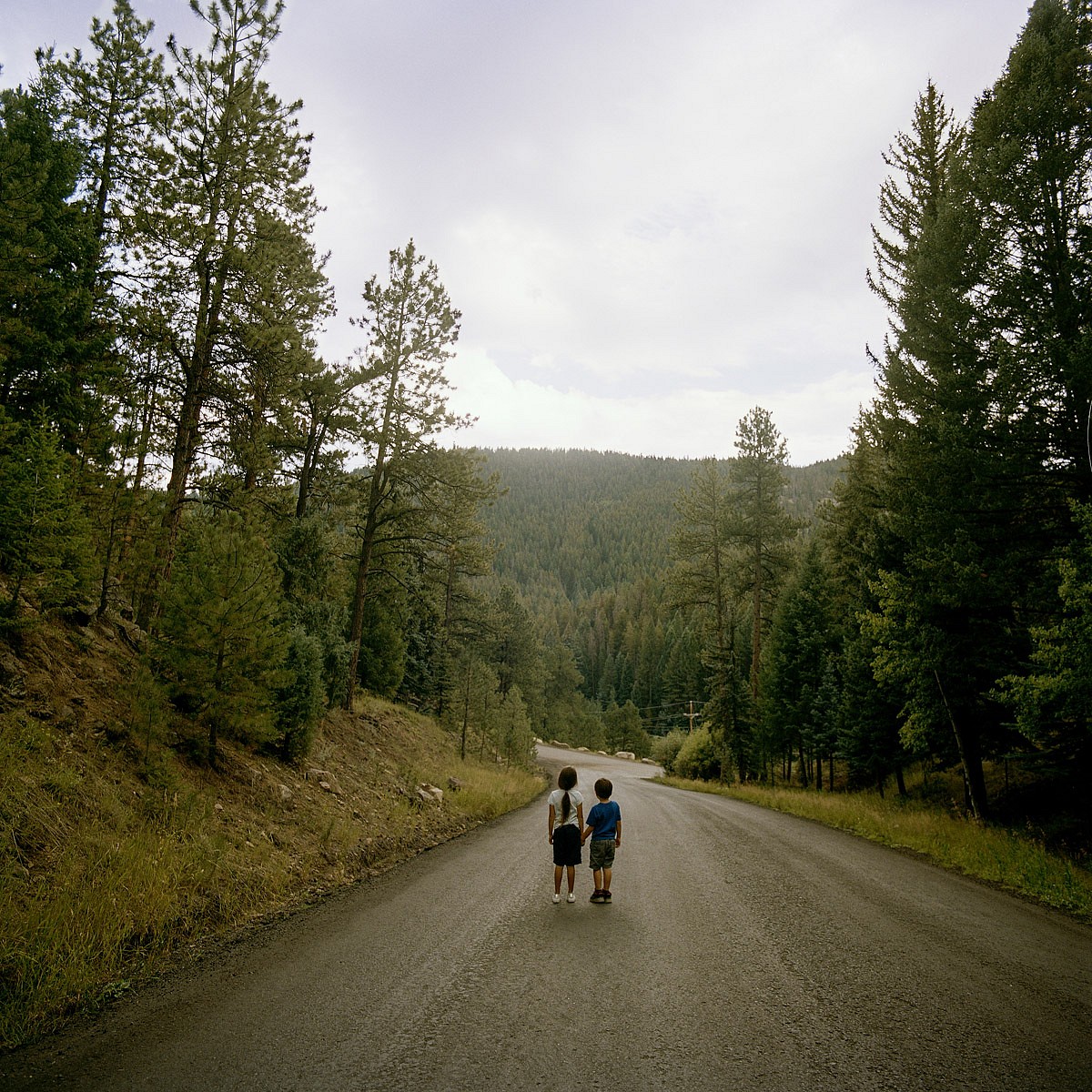 Misty Keasler: Sanctuary Dispatches
Aug 28 – Nov 13, 2021
Holly Johnson Gallery in Dallas is pleased to announce the opening of MISTY KEASLER: SANCTUARY DISPATCHES, an exhibition of fourteen new photographs. An open house for the artist will be held August 28th, from 4 to 8 pm. The exhibition continues through Saturday, November 13, 2021.
In this new body of work, Misty Keasler has created a sanctuary space for her family during this transformative moment. These poetic and reflective film images are created with her Hasselblad camera. Posed and sometimes digitally stitched – these photographs are a poignant recollection of grief, longing, and solitude that allow an intimate look at her family's isolation during the pandemic.
Keasler received a M.F.A. in Photography from Bard College, Annandale-On-Hudson, NY (2010), and a B.A. with honors from Columbia College, Chicago, IL (2001). She has received numerous grants and awards such as Dallas Museum of Art's DeGolyer Award, Jack Jaffe Documentary Scholarship from Columbia College, Lang-Taylor Prize from the Center for Documentary Studies at Duke University, Office of Cultural Affairs Special Support Funding, Top 30 photographers in the world from Photo District News, and a Weisman Grant for continuing art projects.
Her work has been featured in exhibitions including the Amon Carter Museum of American Art, Fort Worth, TX; Center for Documentary Studies, Durham, NC; Dallas Museum of Art, Dallas, TX; Galveston Arts Center, Galveston, TX (Solo); Houston Center for Photography, Houston, TX; McKinney Avenue Contemporary, Dallas, TX; Modern Art Museum of Fort Worth, TX (Solo); Museum of Contemporary Photography, Chicago, IL (Solo); National Centre for Craft & Design, Manchester, UK; Ogden Museum of Southern Art, New Orleans, LA; The Contemporary Austin, Austin, TX; Tisch School of the Arts Gallery (NYU), New York, NY; Tokyo Metropolitan Museum of Photography, Tokyo, JP; Turchin Center for the Visual Arts, Boone, NC; University of Texas at Dallas, Dallas, TX; Women and Their Work, Austin, TX (Solo); and Rockford Art Museum, Rockford, IL.
Her work can be seen in numerous public collections such as the Amon Carter Museum of American Art in Fort Worth, City of Austin Public Art Collection, Dallas Museum of Art, Kiyosato Museum of Photographic Arts, Modern Art Museum of Fort Worth, Museum of Contemporary Photography in Chicago, Museum of Fine Arts Houston, Museum of South Texas in Corpus Christi, Ogden Museum of Southern Art in New Orleans, among others.
Articles and reviews have been written about her work in publications such as American Photography, Art in America, Art on Paper, Artlies magazine, D Magazine, Doubletake Magazine, Harpers, NEST, PDN Photo Annual, Photographs Not Taken, Photo District News, South x Southeast, Texas Monthly, The Dallas Morning News, Tokion, and Wired.
Also noteworthy, the monograph HAUNT was published on the occasion of her exhibition at the Modern Art Museum of Fort Worth (2017). Haunt is a portrait of our culture and the study of fear as entertainment in commercial haunted houses. It includes 146 photographs, and an essay by curator Andrea Karnes and sociologist and author Margee Kerr. In addition, LOVE HOTELS was released by Chronicle Books (2006) and reveals hotel room portraits documenting sex and romance, in public and private spaces in Japan. It includes 80 color photographs, an essay by Rod Slemmons, and a forward by Natsuo Kirino.
Holly Johnson Gallery is located at 1845 East Levee St.: #100, Dallas, Texas 75207 in the Dallas Design District. Gallery hours are 11 to 5, Tuesday through Saturday and by appointment. For more information, please call 214-369-0169, email info@hollyjohnsongallery.com, or visit www.hollyjohnsongallery.com.
Image: Misty Keasler, Quiet Moment, 2020-2021, Archival ink jet print on paper, Edition of 4, 30 x 30 inches
© Misty Keasler. Courtesy of the Artist and Holly Johnson Gallery, Dallas, Texas