PRESS RELEASE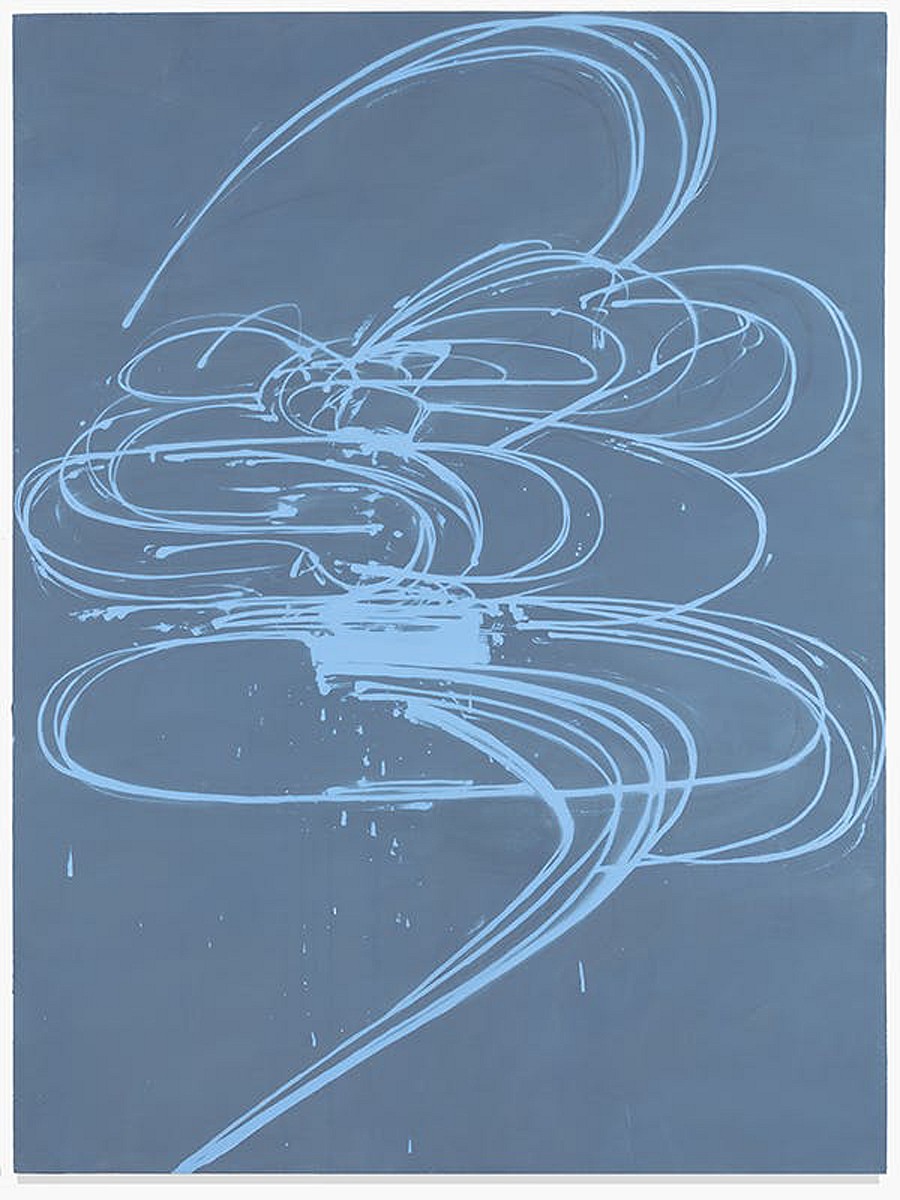 Jill Moser: Borrowed Light
Feb 19 – May 14, 2022
Holly Johnson Gallery is pleased to announce an upcoming exhibition by New York-based artist Jill Moser. Borrowed Light marks Moser's first solo show with the gallery and features recent paintings and works on paper. An opening reception will be held Saturday, February 19th from 5:00-8:00 p.m.
Since the 1980's, Jill Moser has been expanding and rewriting the legacies of gestural abstraction. Engaged with the work of choreographers and filmmakers including Maya Deren, Stan Brakhage and Teresa De Keersmaeker as well as women artists such as Lynda Benglis and Joan Mitchell, her works have been addressing the relationship between mark making practices, performative gestures, passages of time, and the moving body.
Most striking in this new work is Moser's vibrant use of color, the light of this color borrowed from the history of painting from Pontormo to Warhol as well as the landscapes she has traveled in from Iceland to the East End of Long Island, New York. Borrowed Light for her, defined as "reflected light or the light entering a darkened space", is a provocation where nascent, almost animated figures hold a suggestion of pose, character, and voice.
The paintings' vibrancy is also illustrated in the artist's choice of materials. Paintings are executed in acrylic and oil on a ground of Flashe – a highly pigmented vinyl acrylic that is saturated and matte but also light absorbing. The works on paper are done with gouache.
Graduating from Brown University (1978), she received the Brooklyn Museum's Max Beckmann Scholarship in Painting and received her MFA from Hunter College (1981). She has lectured widely across the U.S. and has been a faculty member of Princeton University, Virginia Commonwealth University, SUNY New Paltz, SUNY Empire State College, and The School of Visual Arts.
Her work has been exhibited throughout the United States and Europe and featured in prominent collections such as the Arkansas Art Center, Achenbach Foundation for Graphic Arts of the Fine Arts Museums of San Francisco, Art Institute of Chicago, Beinecke Rare Book & Manuscript Library, Brooklyn Museum, Harvard Art Museums, Kalamazoo Institute of Arts, Metropolitan Museum of Art, Museum of Fine Arts Houston, Museum of Modern Art, New York, National Gallery of Art, Washington, National Library of France, Smithsonian American Art Museum, Weatherspoon Art Museum, and Yale University Art Gallery among others.
Holly Johnson Gallery is located in the Dallas Design District at 1845 E. Levee Street #100, Dallas, TX 75207. Gallery hours are 11:00 am to 5:00 pm, Tuesday-Saturday, and by appointment. For more information, please call 214-369-0169, email info@hollyjohnsongallery.com, or visit www.hollyjohnsongallery.com.